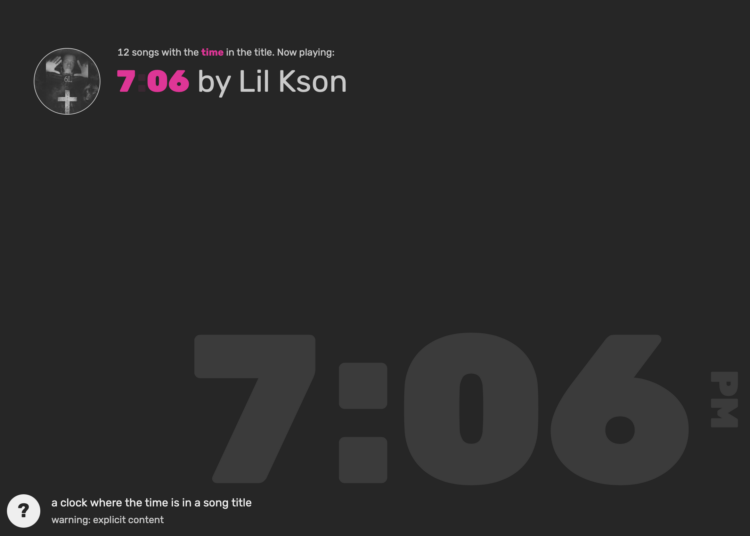 For The Pudding, Russell Samora pulled songs via the Spotify API and made a unique kind of clock:
Every minute, random songs are played that contain the time in the title (e.g., 6:47 or 6:47 from Central Station). If there are at least two songs with the correct am/pm (or it is absent), then the incorrect ones will be excluded.
This is the first clock in a working series of four. The second one uses time mentioned in YouTube videos.
Tags: clock, Pudding, Russell Samora, song
Source: Data